Welcome to My Kitchen Serenity!
Hi! I'm Anne, the founder and content creator at My Kitchen Serenity, a food blog focused on serving the needs of busy moms and dads who are looking for easy and delicious recipes for the family.
Cooking for my family has always been my passion. Even when my children were little, we enjoyed spending time together in the kitchen. The kids are grown and out of the house now, and I still love to cook and create in the kitchen; however, now I enjoy creating and sharing recipes for other families to enjoy as well -- through my food blog.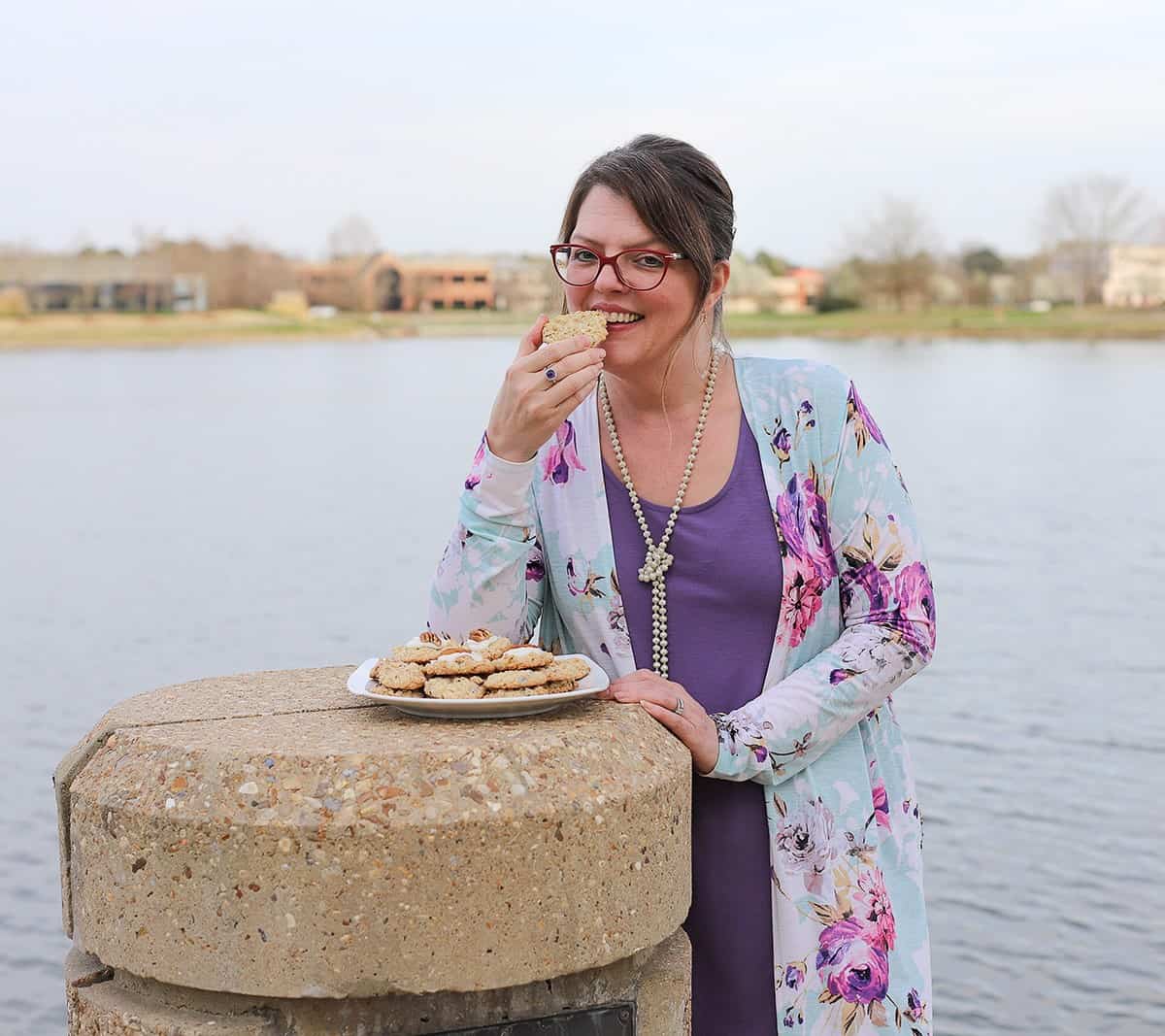 Most of the recipes you find here come from old family recipes or my own recipe creations. Over the years, I've tweaked countless recipes to make them our family favorites. A lot of my recipes have a Southern flair to them, meaning they are full of flavor! I love to use the freshest ingredients, preferably from our local farmer's market. Here, you'll find recipes for some of the southern comfort food that I grew up on and many generations before me.
I grew up with parents and grandparents who loved to cook. Cooking for the family was an expression of love and a time to gather around and visit. Because I grew up surrounded by lots of good cooks, cooking seemed to come naturally to me. I've always loved trying out new foods and recipes.
I grew up in Mississippi; however, my family's roots run deep in south Louisiana (St. James Parish to be exact). Cajun country is the southern part of Louisiana. Perhaps you've heard of Gramercy, Lutcher, and Convent? This area of Louisiana is where many generations of my family were born and raised. People in this part of Louisiana usually have that authentic Cajun accent and my relatives are no exception! Funnily enough, my family often refers to jambalaya as "Jang" although I have no reason why. We grew up on jambalaya, étouffée, shrimp creole, and all kinds of delicious Cajun meals.
Our children are now grown and our family has grown bigger - with four grandchildren now! I love to cook with the grandies whether it's their favorite breakfast or something sweet to eat. Spending that time with them is priceless and I cherish every second!
We enjoy a wide variety of food and a large range of eating preferences. That's why I've also created delicious low carb and keto recipes. Because our family has different eating styles and requirements just like most families. So I want to make sure you find that special recipe, no matter what category or course it is.
Why is my site called My Kitchen Serenity? We all have our own unique way of finding that perfect place that gives us peace and serenity. For me, it's my kitchen. I love to try new recipes and experiment with different types of ingredients. It's my own space to think, create, and relax.
As Featured In
I was featured in the October 25, 2021, hard copy edition of Women's World magazine in their Cash in this Week section!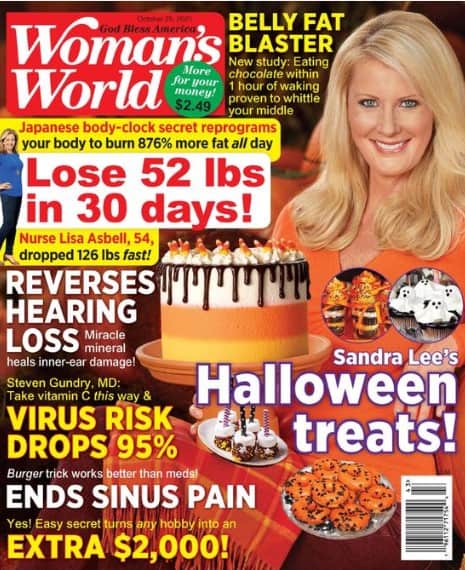 Here are a few places from around the internet where my recipes and I have been featured.
Parade - 45 Impressive Mother's Day Cakes to Make Mom Feel Extra Special This Year
Fox News - Cheesy BLT Dip for Gameday
Edible Arrangements - Favorite New York Cheesecake Recipes
Yahoo Finance - How to Make Money Sharing your Favorite Recipes
Authority Magazine - How to Successfully Ride the Highs and Lows of Being an Entrepreneur
Allegro Marinade - Best Meatloaf - Southern Style
Yahoo Life - If Your Spices Look Like This, Throw Them Away
AOL - Where to Find the Best Greek Food in Every State
Thanks again for visiting My Kitchen Serenity!Feel free to email me at [email protected] with any questions or comments.
Take Care,
Anne