This keto buffalo chicken dip is super easy to make and packed with flavor! Just 5 ingredients and 30 minutes are all you need for this fabulous dip. Bake in a cast-iron skillet for extra special dazzle.
This no ranch buffalo chicken dip is packed with shredded chicken, keto buffalo sauce, cream cheese, sour cream, and mozzarella cheese. Serve with veggie sticks or low carb tortilla chips.
Naturally gluten-free, this dip will be a huge hit with everyone - not just the keto lovers.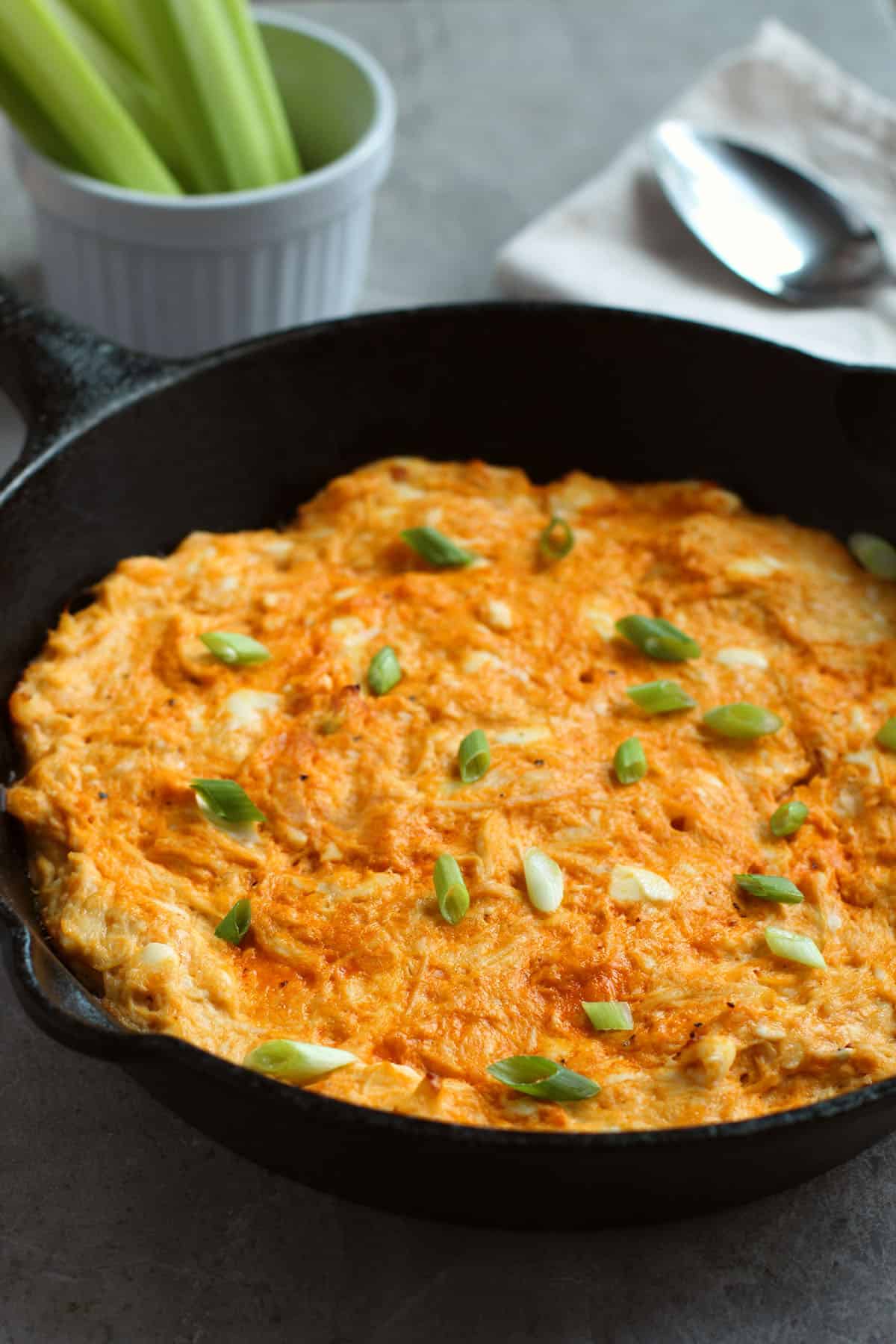 Why This Recipe Works
Keto buffalo chicken dip is creamy, cheesy, and has the perfect amount of flavor and spice! This versatile dip can be served with a nice variety of crispy, crunchy accompaniments.
There are only 3 net carbs per serving, and since there are 6 generous servings, you can enjoy a nice size portion with your favorite keto veggies.
It's easy to make, too! Dump everything into one bowl, give it a stir, pour it into a skillet, and bake it. My friends, this dip is a no-brainer when you're in need of a great keto dip for a party or any special occasion.
What Goes into This Recipe
One easy trip to the store and you've got everything you need for this keto buffalo chicken dip!
Chicken - cook your own chicken breasts or use rotisserie chicken. Shred the chicken for best texture.
Cream cheese - use full-fat cream cheese for the creamiest dip
Sour cream - use full-fat sour cream for optimal flavor
Shredded cheddar cheese - for the best flavor and texture, shred your own cheese
Buffalo wing sauce - choose whatever brand you like, but you just can't go wrong with Frank's RedHot Buffalo Wings Sauce.
How to Make It
Only 4 simple steps are required for my easy keto buffalo chicken dip!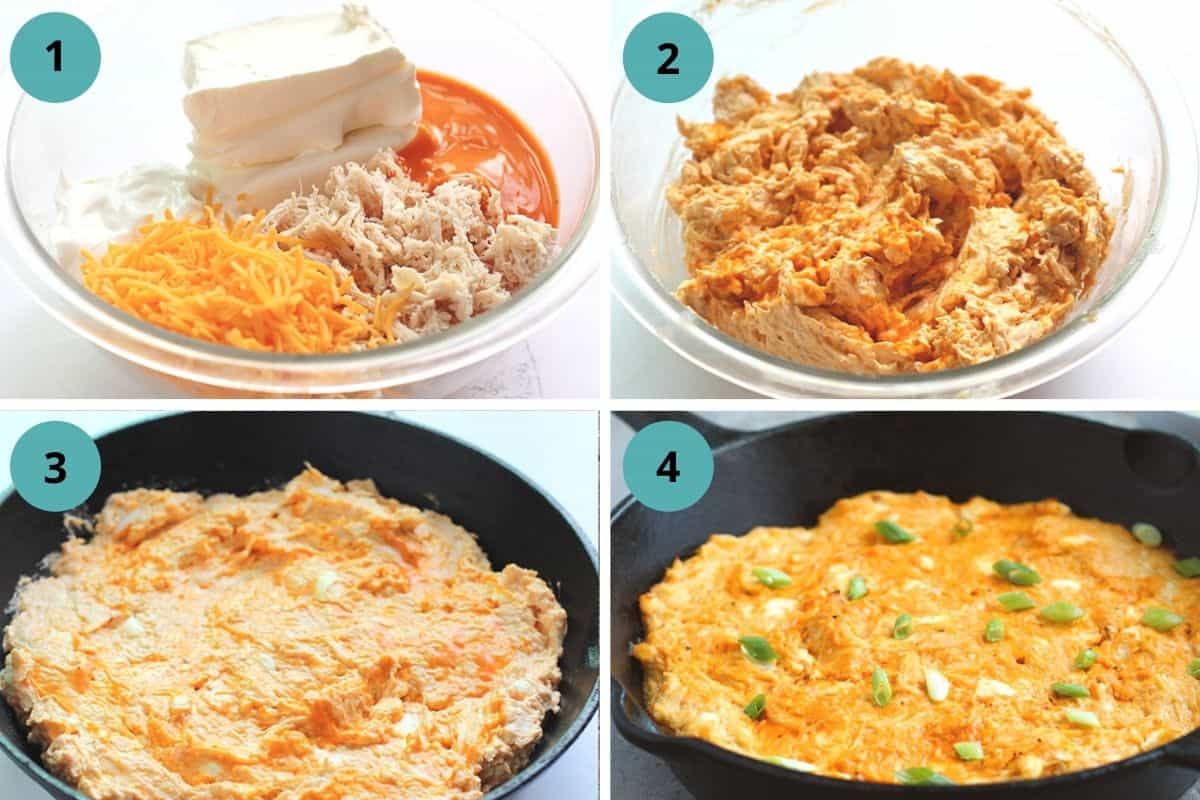 What to do with leftover buffalo chicken dip
Salad - If you happen to have any left dip, you can serve it on top of mixed greens. This dip makes a fantastic topping for a crisp green salad! Add some sliced cucumbers for extra crunch.
Deviled Eggs - Another delicious idea is to make deviled eggs! Yes indeed. Just boil and peel some eggs (or buy hard-boiled eggs), slice them in half, and scoop out the yolks. Mash the yolks, stir them into the dip, and fill up the eggs! (Toss the yolks or save them for another recipe if you're not a fan of yolks). These are delicious -- I kid you not!
Frequently Asked Questions
Expert Tips
Serve this dip with lots of low carb vegetables such as celery, broccoli, cauliflower, and bell peppers.
Top this dip with a small amount of blue cheese crumbles for added flavor (again, check those labels for any additional carbs).
More Appetizers to Try
If you try this recipe, please give it a rating and leave me a comment below. I'd love to hear from you!
Nutritional information is provided as a courtesy to my readers. I'm not a nutritionist and I don't guarantee the accuracy of this data. The data may differ according to the brands I used versus the brands you use. To calculate the data yourself using your brands, try using an online nutrition calculator or app.